Regular price
$279.00 USD
Regular price
Sale price
$279.00 USD
Unit price
per
Sale
Sold out
Presenting the unique and original table lamp from the first Glacier series, the very product which marked the beginning of our journey. Inspired by the captivating and organic contours commonly encountered in nature, this lamp exudes an enchanting presence and natural elegance, effortlessly enhancing any space it occupies.
This high-quality lighting object is a real eye-catcher, even when switched off. The particularly elegant design is a wonderful addition to any interior and creates a stunning effect. The design of this object creates a beautiful effect that brings the atmosphere of any space to life. The interplay between light and shadow transforms the lamp when switched on.
Illuminate your surroundings with this remarkable table lamp, where artistic vision and nature's inspiration intertwine. Experience the mesmerizing aesthetics of its organic patterns and elevate your space with a timeless piece that exudes sophistication and charm. Immerse yourself in the captivating world of design and embrace the ethereal beauty of nature's organic patterns, infusing your environment with a mesmerizing allure.
Materials

Introducing Polylactic Acid (PLA), an extraordinary thermoplastic monomer derived from renewable sources like corn starch and sugar cane. Combining eco-consciousness with perfect light transmissive properties, this remarkable material offers stunning aesthetics and impeccable clarity. Embrace a product that not only preserves our environment but also shines with a captivating brilliance, embodying the perfect blend of sustainability and visual allure.
Shipping & Returns

Shop with confidence and experience the best of both worlds with our exceptional offerings. Enjoy the convenience of carefully paper-packed items, worldwide climate-neutral and/or carbon-free shipping, and a worry-free 30-day return policy.
Dimensions

Length: 12 cm
Width: 12 cm
Height: 23 cm

Experience compact perfection with dimensions that truly impress. An organic masterpiece that fits seamlessly into any space. With these ideal measurements, your setup will achieve the perfect balance of form and function. Embrace the power of precise proportions with confidence.
What's Included

Upgrade your lighting experience with this exceptional package.

This object comes with a Europlug type C on a 120cm white cable with an oval-shaped switch and a Philips LED light source of 2.2W (250 lumens) replacing 25W already installed.

Rest assured of its authenticity, as this table lamp comes with a certificate that guarantees its exceptional craftsmanship. For added assurance, we offer an International Lifetime Warranty, ensuring your complete satisfaction and long-term enjoyment.
Share
View full details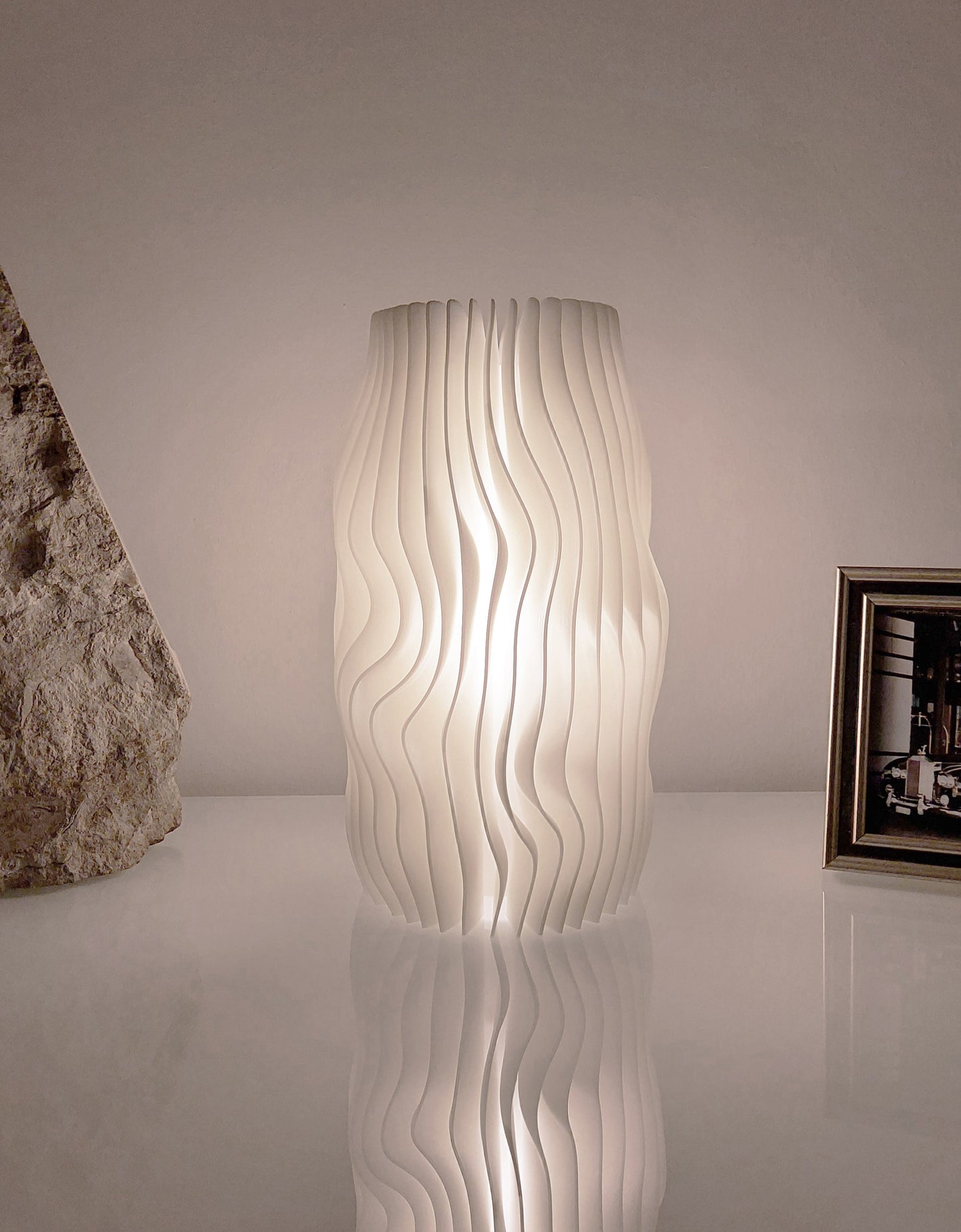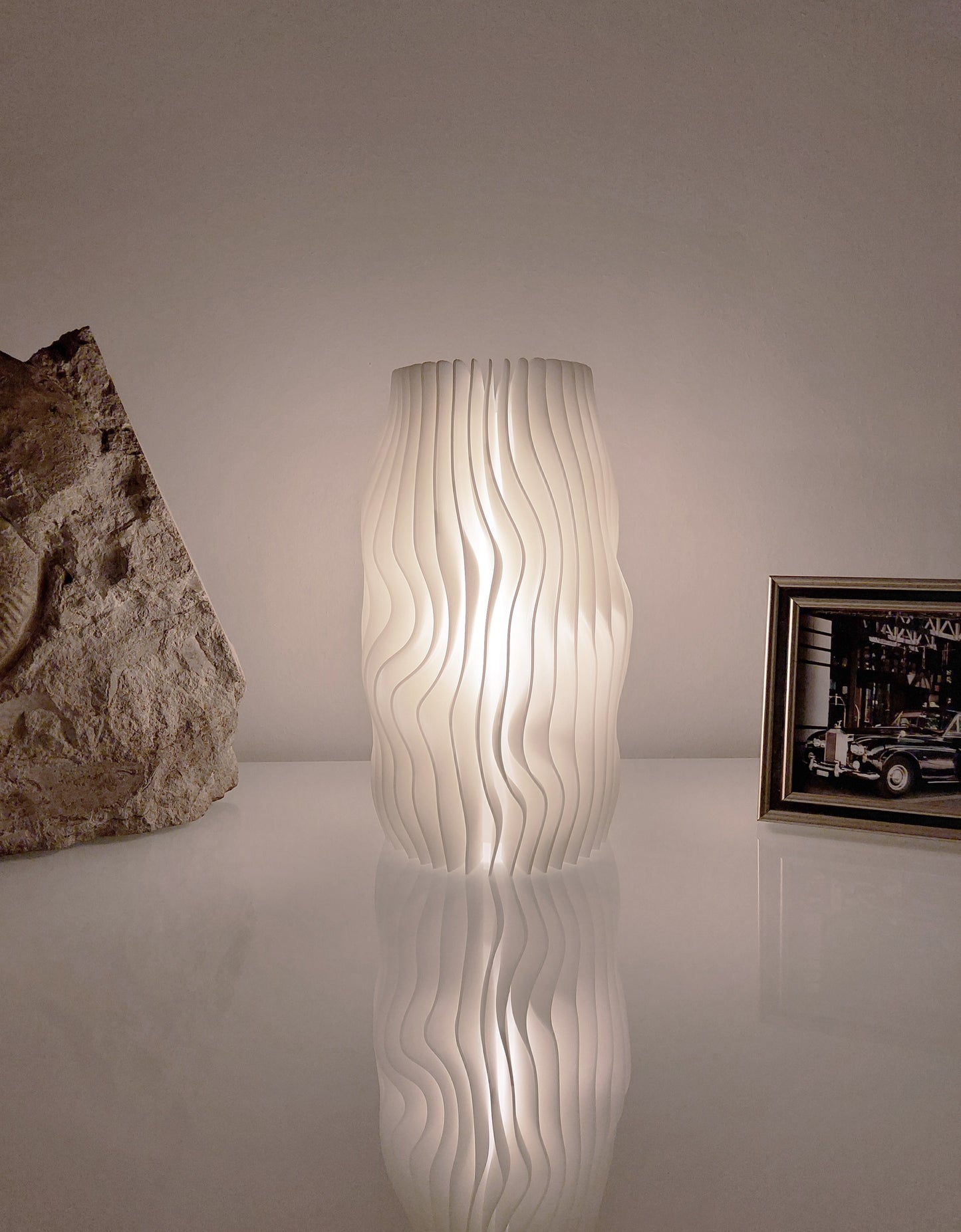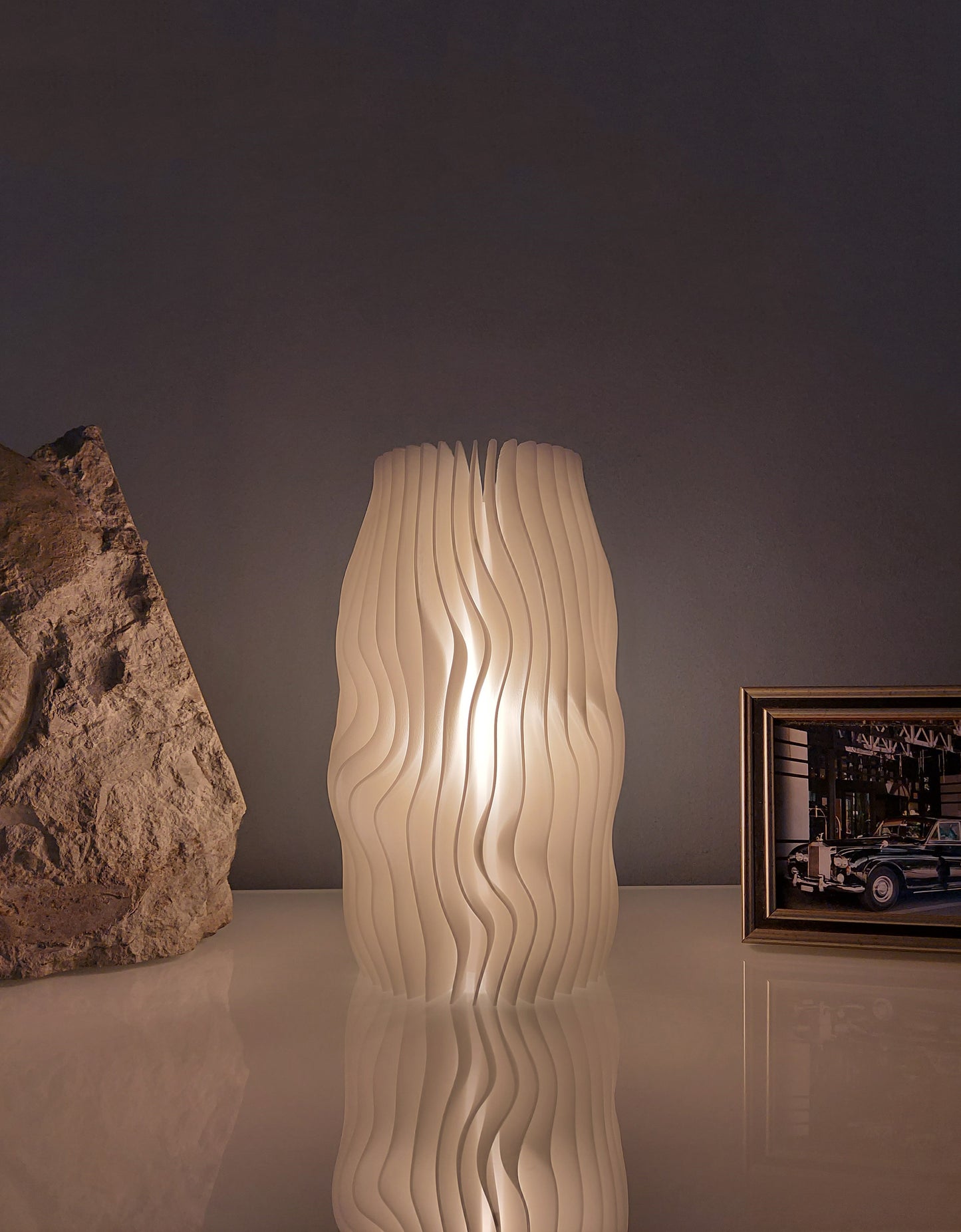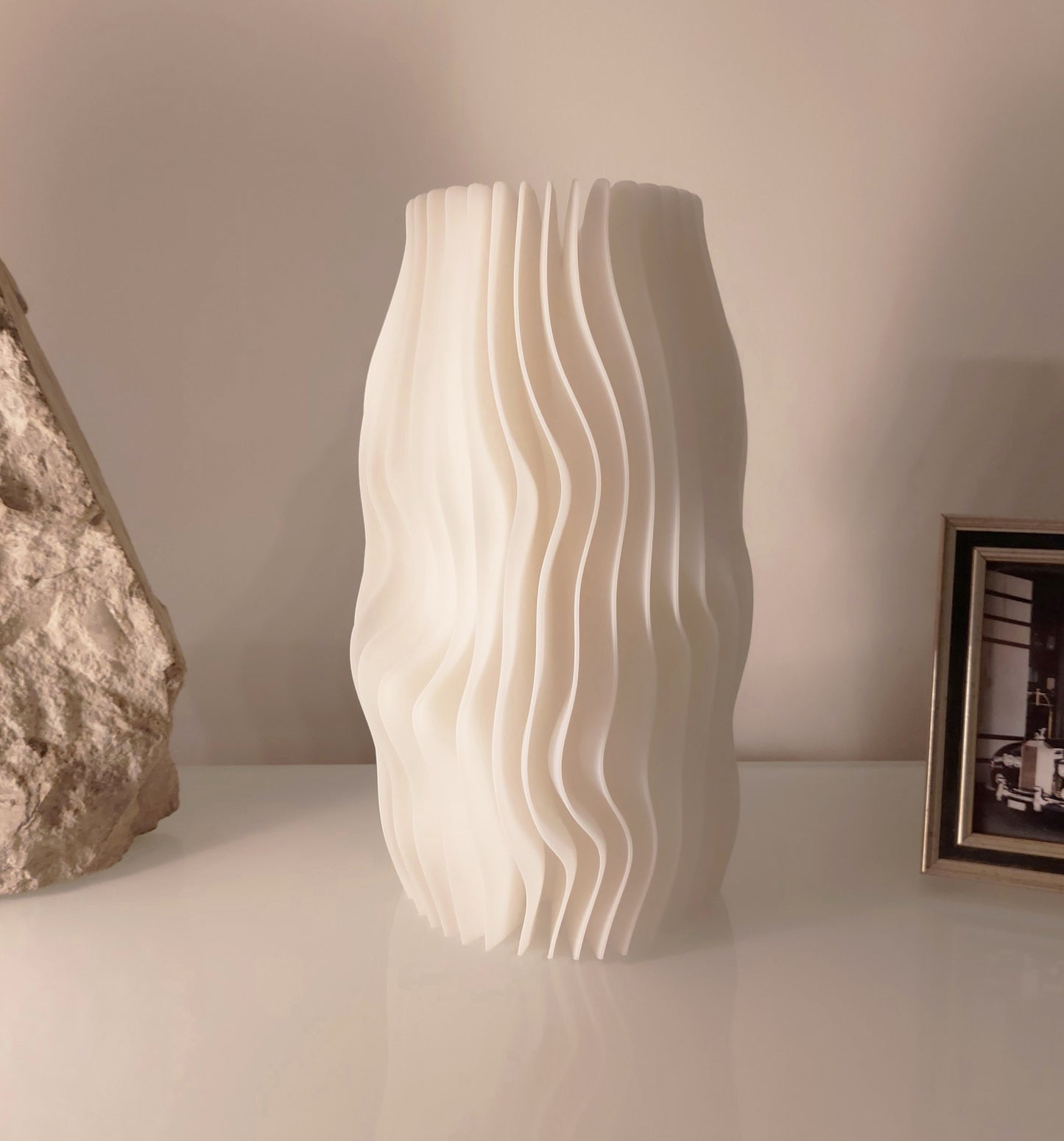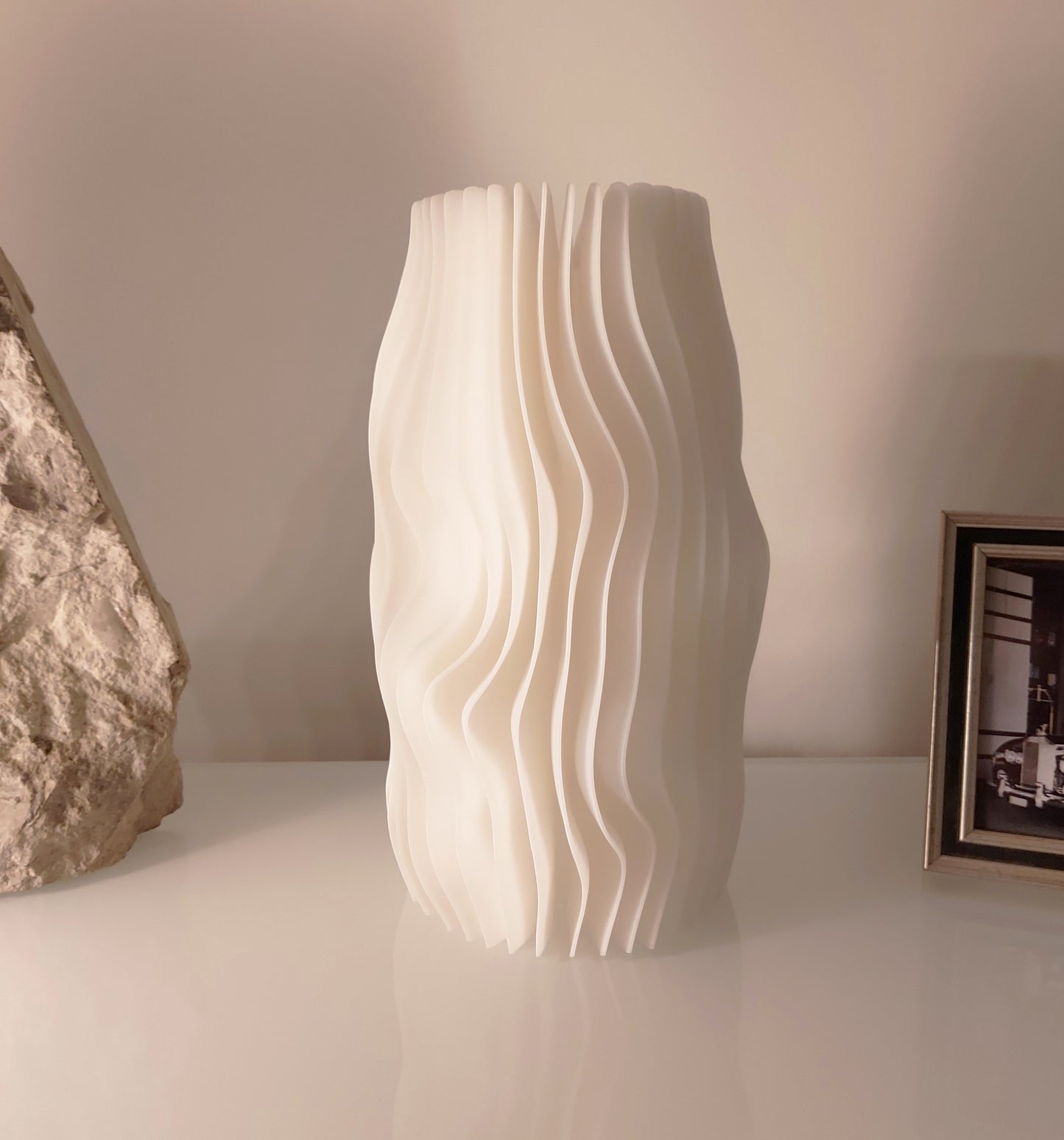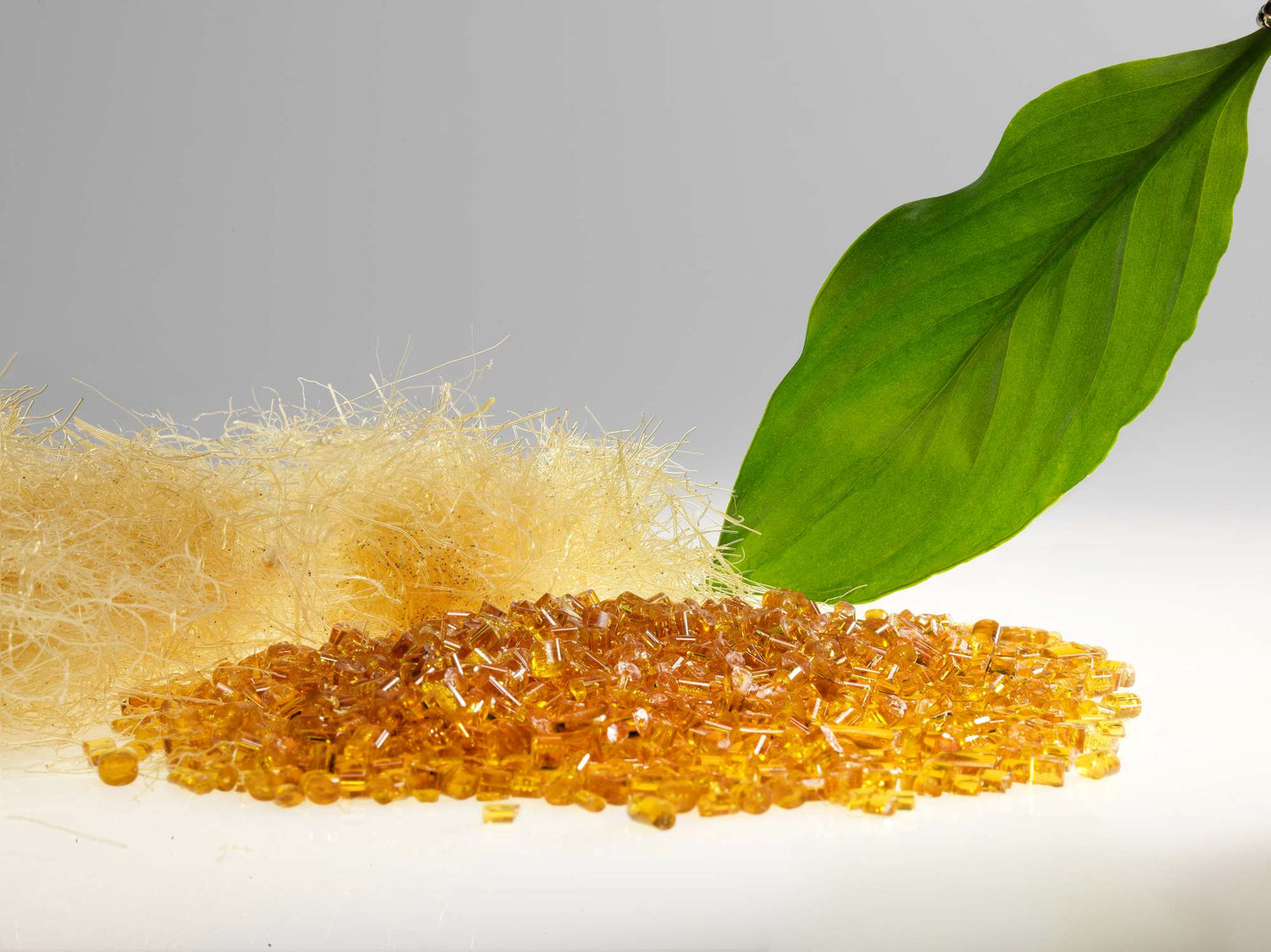 Illuminating Innovation
Imagine owning products made from a substance that combines durability, versatility, and sustainability. With PLA, you can make an eco-conscious choice without sacrificing quality. Read more
Derived from natural resources, PLA offers a solution for those seeking a sophisticated, environmentally friendly option. Embrace the allure of PLA and transform ordinary items into extraordinary marvels. Join the journey and add a touch of splendor to your world today.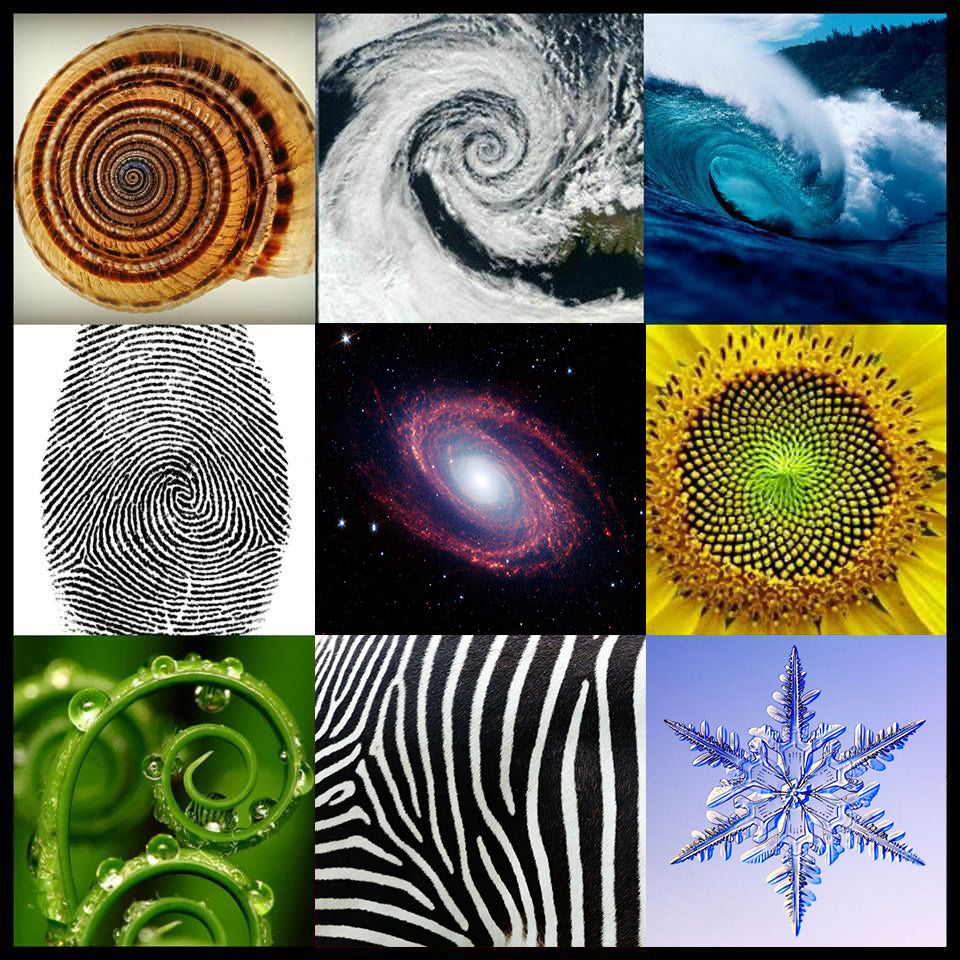 Embracing the Divine
Our design is intricately inspired by the sacred geometry found in Mother Nature's exquisite creations. Drawing from the harmonious patterns and proportions that exist in the natural world, we have crafted designs that embody the inherent beauty and balance of the universe.

Each element of our design is carefully crafted to reflect the timeless elegance and profound wisdom found in nature's sacred geometry.
Experience the harmonious blend of art and nature, as our design brings the transformative power of sacred geometry into your space.
Climate Neutral Shipping
We take pride in ensuring that our exclusive objects are shipped in an environmentally responsible manner. That's why we are committed to offering climate-neutral and/or carbon-free shipping to our customers.
We have partnered with reputable carriers such as DHL EXPRESS and UPS, both of which share our dedication to sustainability. By choosing these carriers, we can guarantee that the transportation of our products has a minimal carbon footprint.
We believe that by taking this proactive step, we can contribute to a greener future while still delivering our exceptional objects to customers worldwide.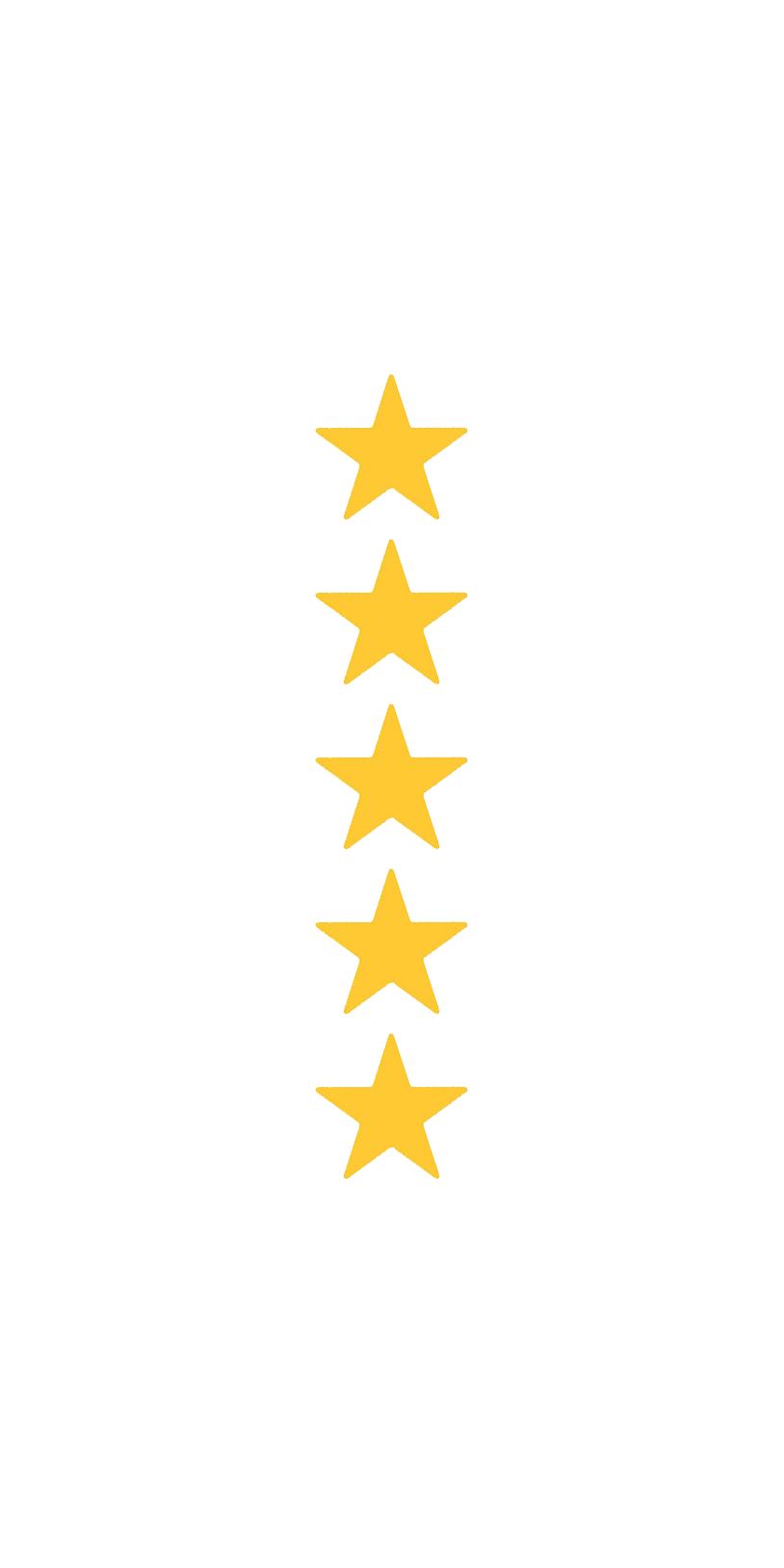 Satisfaction Guarantee
Your satisfaction is our top priority. That's why we proudly provide a satisfaction guarantee, ensuring that you'll be delighted with your purchase.
Additionally, our exclusive objects come with an International Lifetime Warranty*, reflecting our commitment to exceptional quality and lasting durability. *Our objects are unconditionally guaranteed against failures due to faulty materials or workmanship throughout the life of the original owner.
In the rare event that you need to make a return, our hassle-free returns policy makes the process smooth and easy.